... in the TV3 FIFA 2002 promo.
She was then quoted as "perempuan Melayu tergarang" (the fiercest Malay lady) for her character in the advertisement.
... backing Anita Sarawak
in her Mega Concert at the Bukit Jalil Putra Stadium, Kuala Lumpur, Malaysia, in April 2002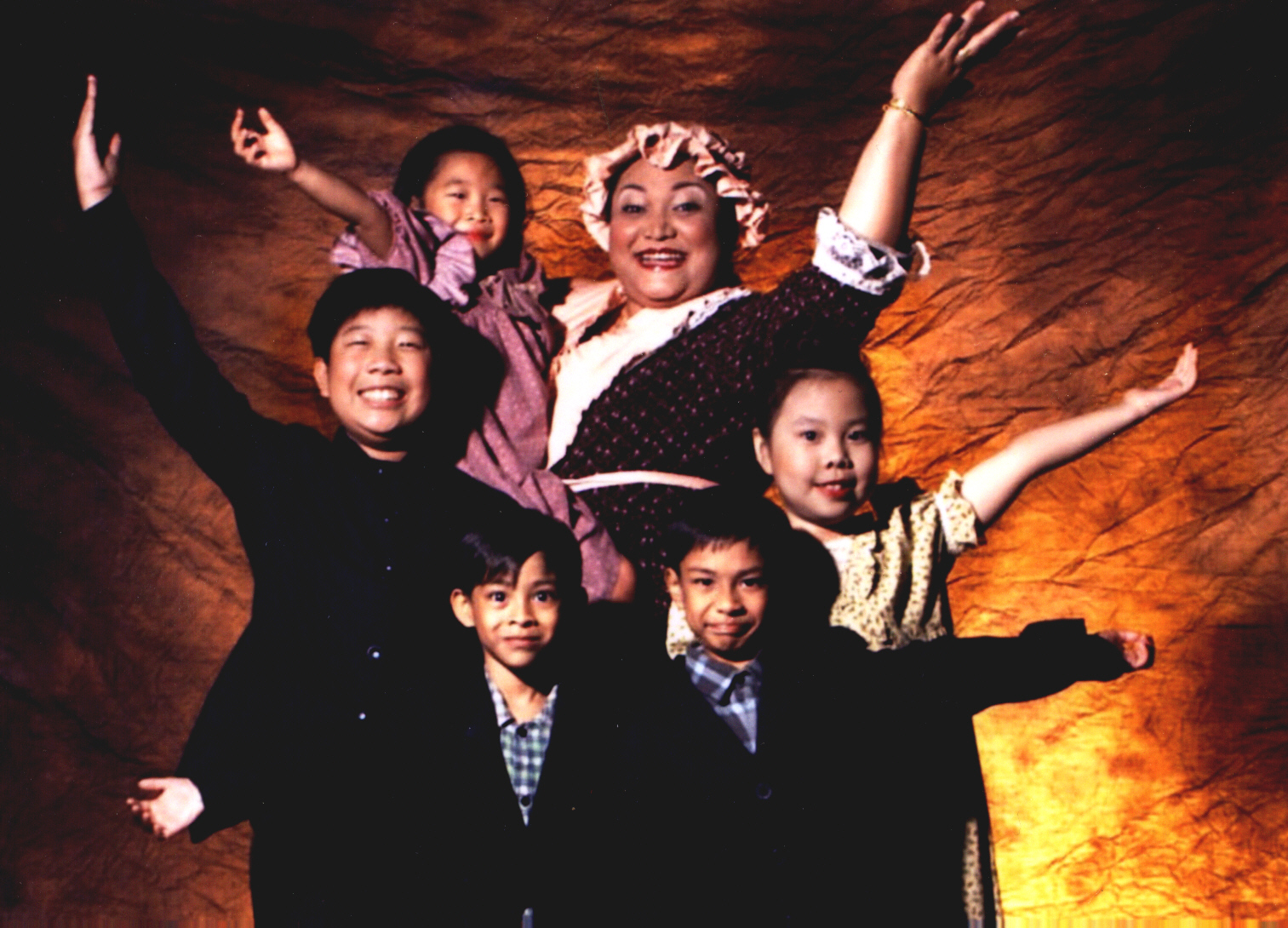 ..... as THE GRAND MIDWIFE OF THE WEST
in Action Theatre Singapore's production of Chang and Eng - The Musical, staged at Istana Budaya, Kuala Lumpur, MALAYSIA, in March 2002. The only Malaysian cast playing one of the main characters in the play.